Key preamble
The beauty and elegance of the use of cannabis is especially through bioavailable forms of extracts, supplements, creams, cosmetics. We focus on product development, not only for humans but also for animals. We advocate the maximum extent of the original composition of the Cannabis of any strains. In the case of industrial hemp we are trying to keep the content of THC, because we believe it is essential for the active effects of present CBD and other substances. We have found the latest findings the unmistakable synergy effects of CBD and THC. We reject as unqualified, discriminatory view of the present THC and its effects, as it were as pure substance. Do not allow taking away of the natural form of technical cannabis, which is characterized by a dominant CBD, with a minimum content of THC, which together operate uniquely and efficiently towards health agains deceases like cancer, schizophrenia, multiple sclerosis and many others. Thus, we consider Cannabis as a medicine.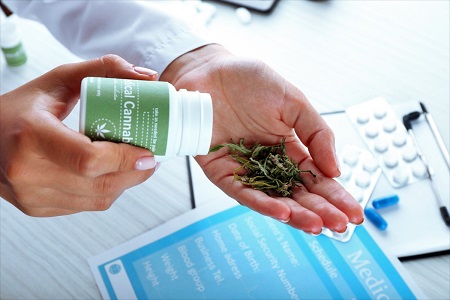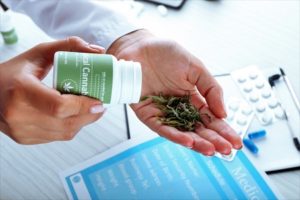 Extraction
We work with medical and technical Cannabis from plant material to extract their most valuable active substances by liquid extraction. The yield of CBs and mass is as high as SFE.
On demand, we can provide SFE (CO2).
Extract purification
We perform highly efficient purification of extracts for further use.
isolation residual unwanted by-products after extraction,

wax and tannin elimination
(to make the extract usable for further applications),
highly volatile terpenes elimination
(to avoid scratching taste)

,

decarboxylation
(a transfer of cannabinoid acids by own catalytic reaction: CBDA to CBD, THCA to THC, CBGA to CBG, etc…)
elimination of environmental contaminants, like PAHs, PCDD/Fs, PCBs, OCPs, without any loss of active constituents, like terpenes, CBs
(we have found that over 80% extracts contains that harmful, xenobiotic compounds – due to long-range transportation and contamination of resins and plant, that readily extracts those compounds from sticked particulates and aerosols),
THC content reduction
(special application through pure crystal or priority products)
Final products are suitable for further applications our developed products.
Products development
We help with development of new products (food supplements, drops with various flavour, cosmetics, items of everyday use, etc.).
Special attention is dedicated to feed development for pets. We deliver you the greatest products, that will be tailored to your ideas.
We are used to create your individual product and save your originality.
Do not hesitate contacting us, share your wishes in your way to help anyone in both preventive and active medical treatment.